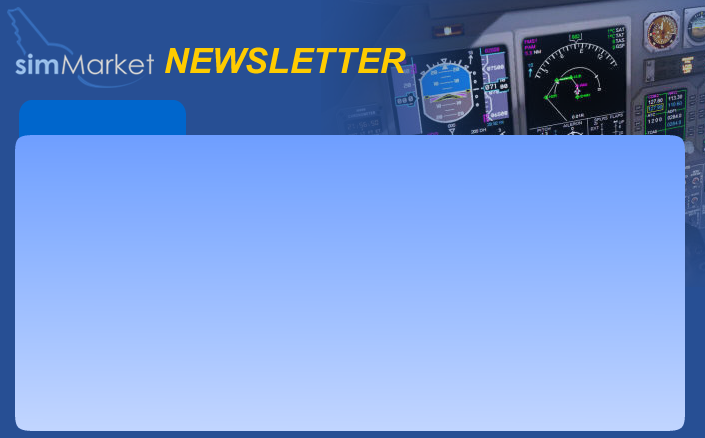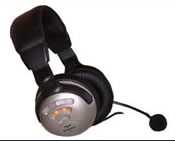 eDimensional - AudioFX Force Feedback
Gaming Headset
Crystal clear stereo sound and so much more with this special made headset.

The E-D Audio FX headset is a high quality full-ear unit with a microphone certified for superior voice recognition and noise cancellation. That's just the beginning. Bass-boosting force feedback built right into the headset gives you the complete immersive experience.
Flight Illusion - many new cockpit instruments
They have been steadily adding new instruments over the past two years. Flight Illusion from Belgium are becoming a force to reckon with in the cockpit add-on industry and simMarket is proud to be able to offer you their entire range of products, currently 65 products in all.

Click HERE to see all the products available today.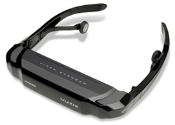 eDimensional - VR920 Head Mounted
Display by VUZIX

This head mounted display offers built-in lenses so you no longer require a separate monitor. The iWear VR920 allows you to enter virtual worlds and communicate with others as if you are really there.

Step inside with the Vuzix iWear VR920, the world's first communication and gaming solution that incorporates immersive big-screen 3D, head tracking, microphone and audio. You can move, look around, listen, and communicate with others - almost like being in the 'real' world.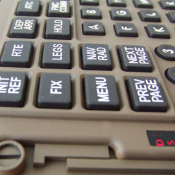 Engravity - Boeing 747 CDU/FMS
Engravity makes wonderfully realistic cockpit parts and instruments. Their new CDU/FMS is just one example.

The new plug and play 747 CDU/FMS has an integrated 5" LCD display, injection molded hard keys with full backlight and laser etched inscriptions. Backlight can be adjusted with the build in potentiometer. Adapter and USB cables are included.The 747 CDU/FMS is a full size replica of the original, fully painted in the well known brown colour. Integrate the CDU in your setup or use it as a stand alone unit.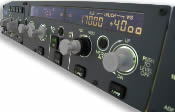 CP Flight - A320 FCU320

The Flight control Unit for the A320 Airbus by CP Flight is a wonderful piece of engineering and looks just like the real thing.

The module is complete and ready to use and interface with Microsoft Flight Simulator through Project Magenta or AST software. Package includes an universal power supply adapter and USB cable. USB driver can be free downloaded at CPflight web site download page.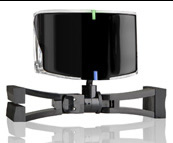 SmartBytes - TrackIR4 Pro
The new and improved TrackIR 4 Pro now includes the Vector for full 6 DOF head tracking capability. With a 30% larger tracking and movement area and greater response time and resolution, the TrackIR 4 once again sets the standard for head tracking technology. The brand new design clips easily onto any monitor.